ALL NEW SMOK X NORD KIT
The nord series ushers in a new addition, nord X, which has given new meanings to the entire collection. It's a tri-proof pod system featuring a built-in 1500mAh battery that can provide up to 60 watts of power.
Never stop exploring life and creating wonders. The nord series ushers in a new addition, nord X, which has given new meanings to the entire collection. It's a tri-proof pod system featuring a built-in 1500mAh battery that can provide up to 60 watts of power.
The two matching pods are equipped with RPM 2 Mesh 0.16Ω coil and RPM Mesh 0.4Ω coil, which can hold 6ml of e-liquid to ensure long-lasting vaping and reduce frequent filling. Give it a try and see how the nord X exceeds your expectations with all these stunning features. Innovation keeps changing the vaping experience.
8 COLORS AVAILABLE

THE KIT INCLUDES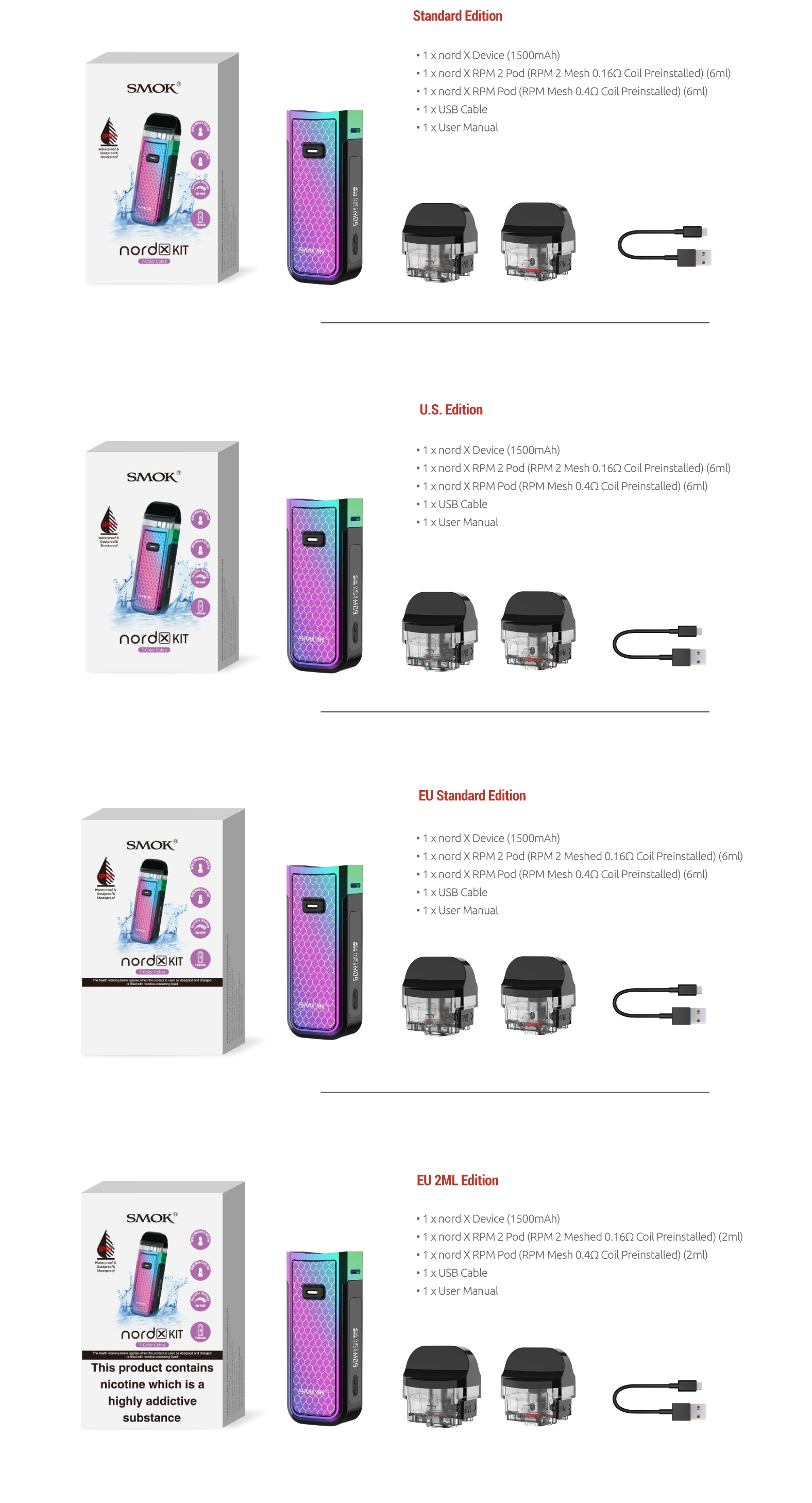 NEW POSSIBILITIES MULTIPLIED
The "X" stands for infinite, perfect and more possibilities, which are the new portrait of the nord X, while its color scheme and texture follow the style of predecessors to convey its original intention. Compact and smart as always, nord X is your ideal partner for any occasion.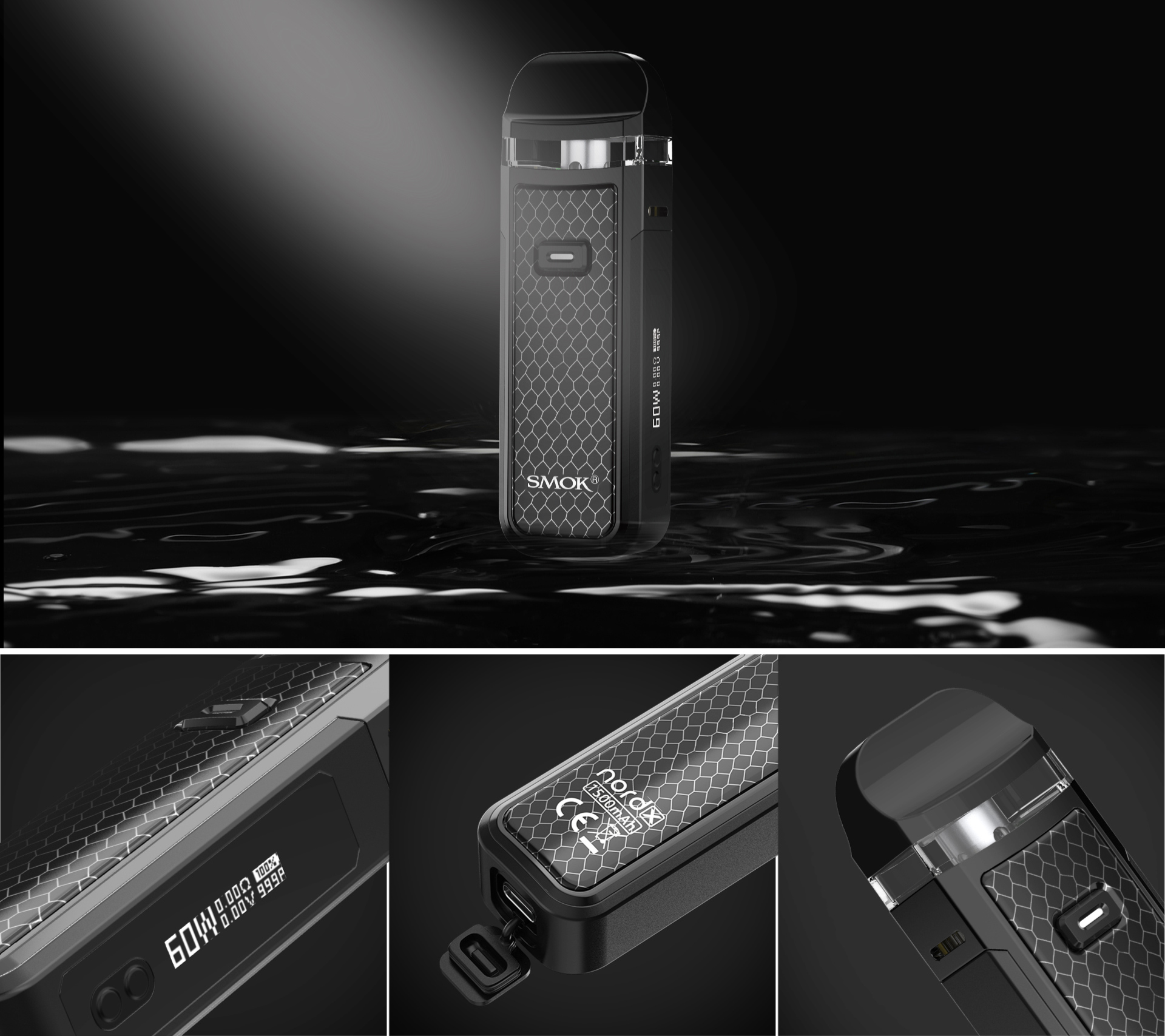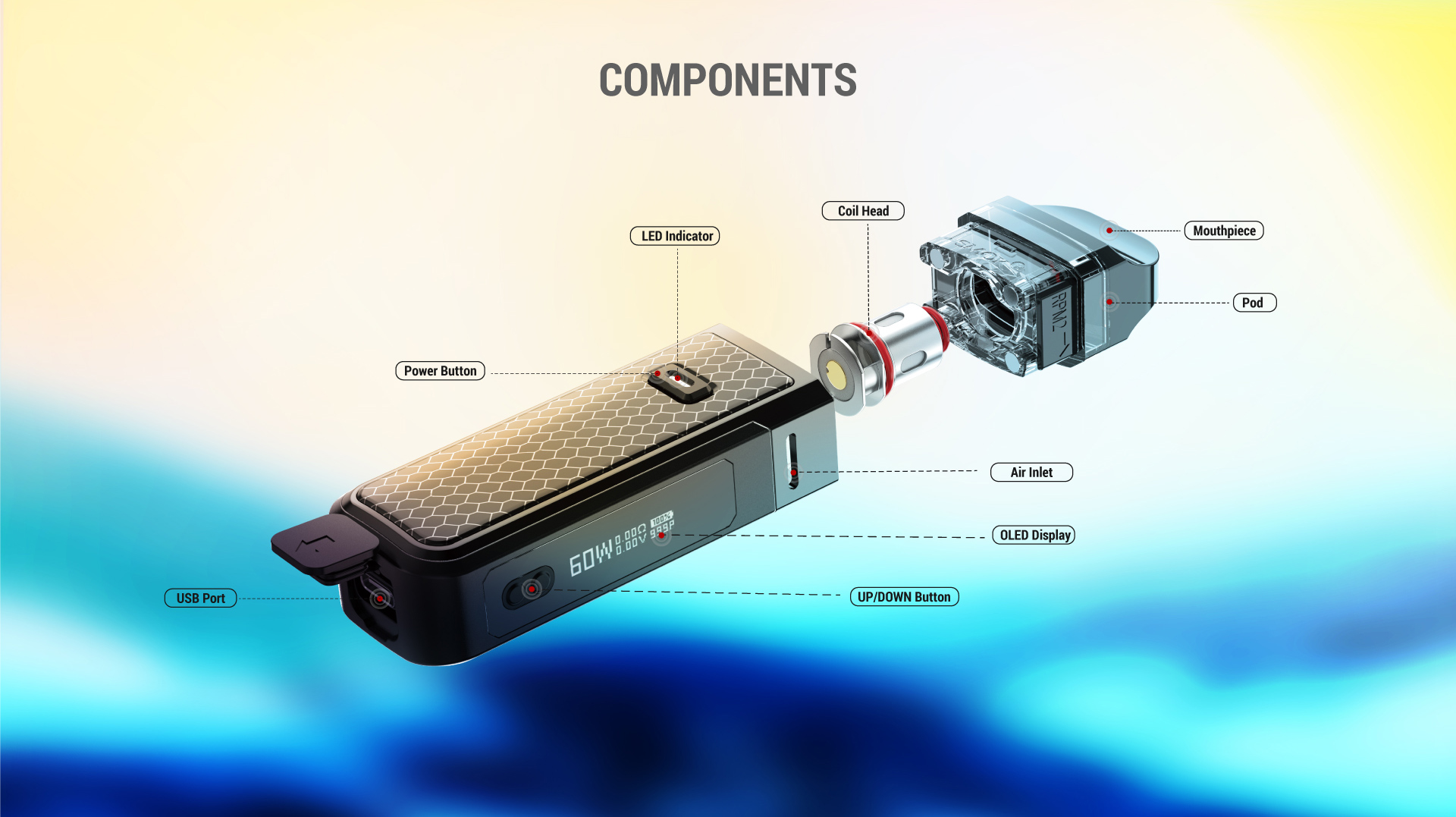 IP67 RATING. THE OPTIMAL OUTDOOR CHOICE nord X has developed multiple features that you've long wanted. The IP67-rated device can withstand water immersion between 15 cm and 1 meter for 30 minutes and it is also dustproof (IP67) and shockproof to prevent dust ingress and accidental drop.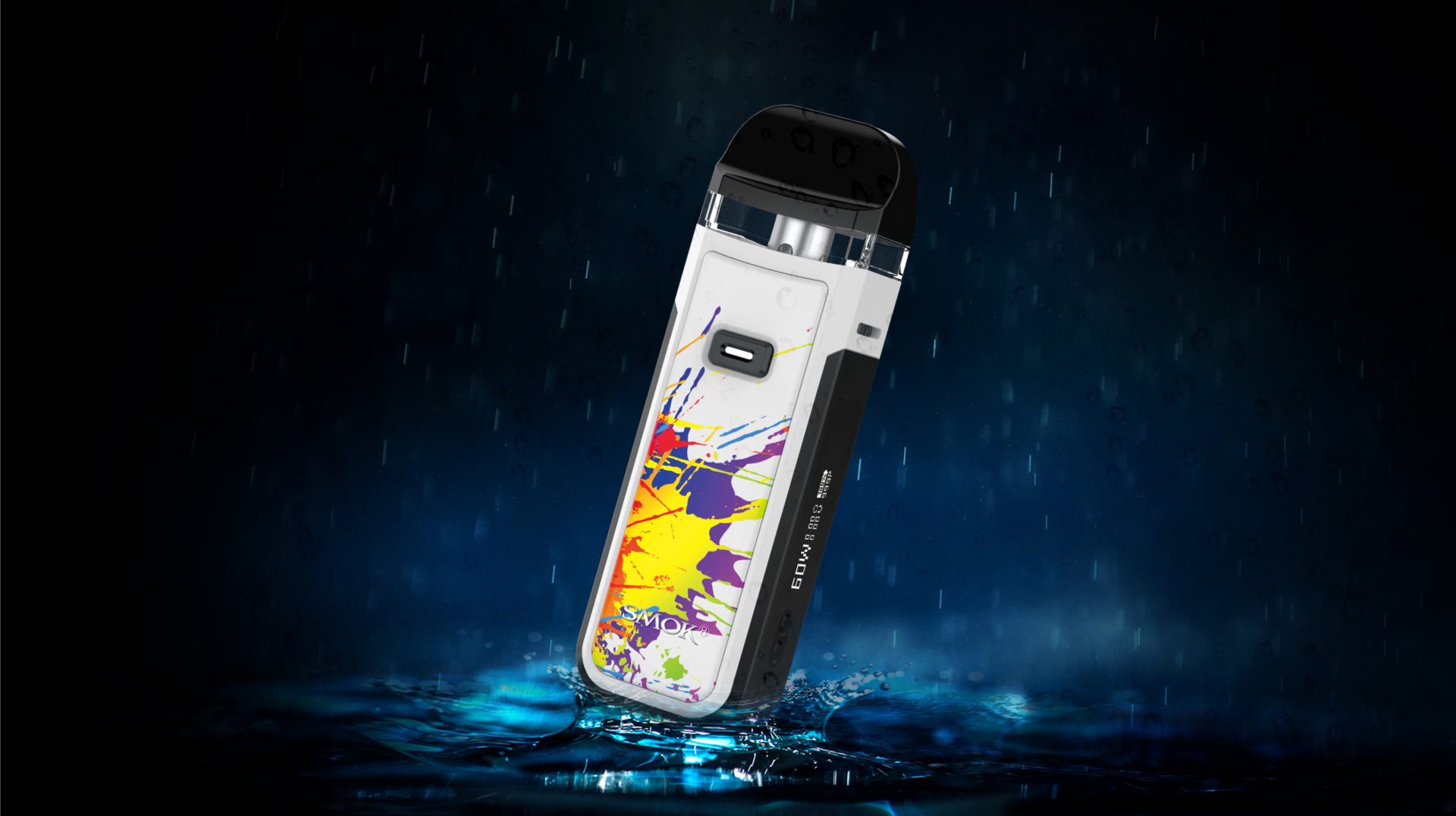 COMPARISON BETWEEN NORD 2 & NORD X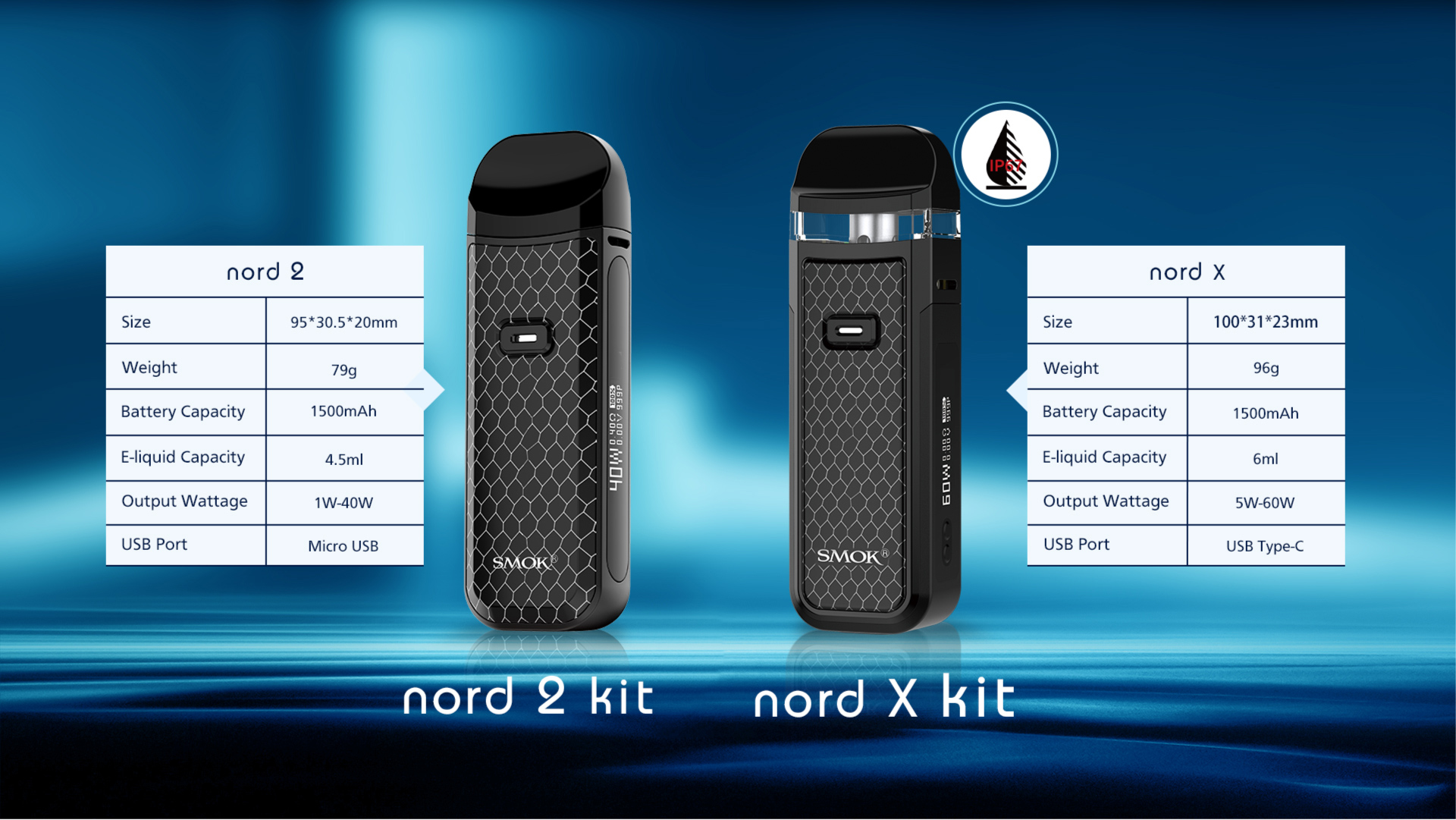 SPECIFICATIONS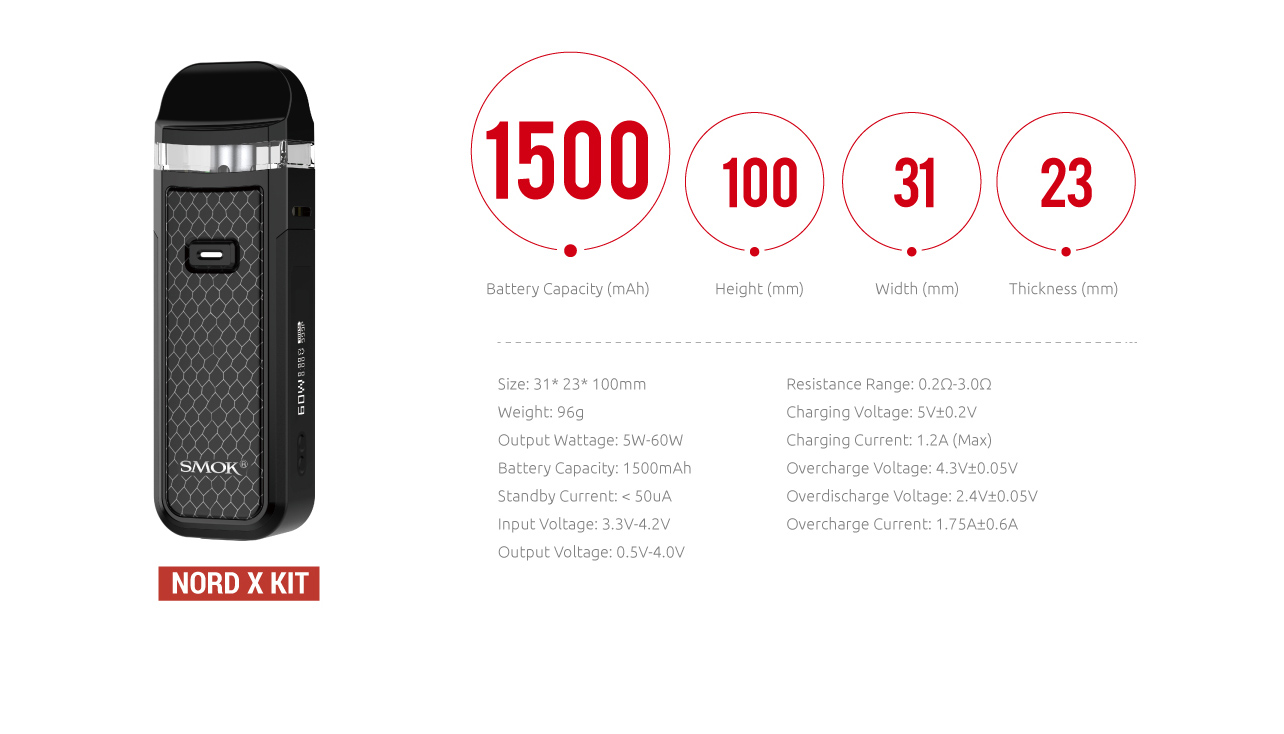 MAX 60W POWER
With the power range of 5W-60W, the nord X will keep you vaping all day without worries. And the maximum 60W is a breakthrough of the nord series.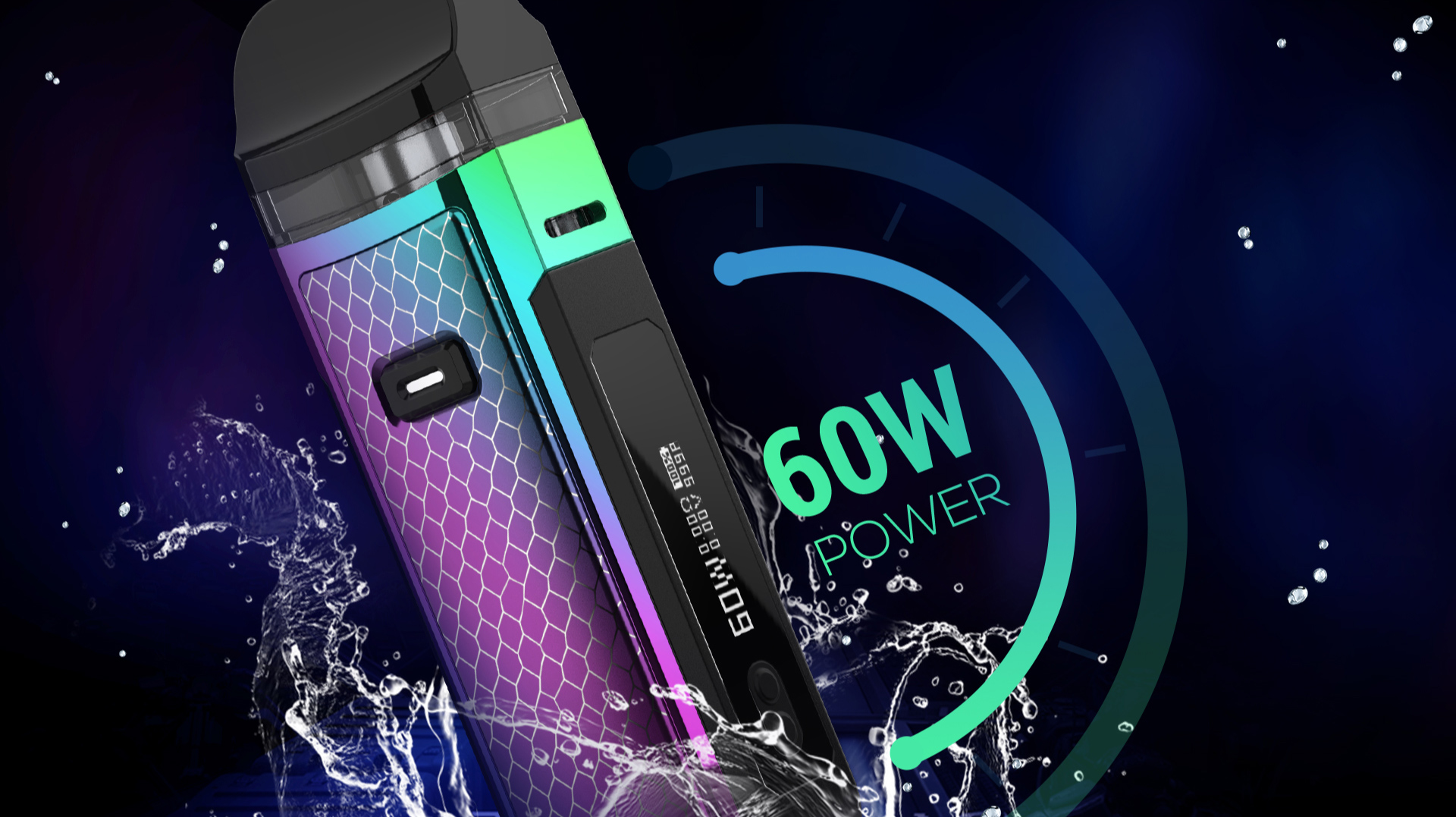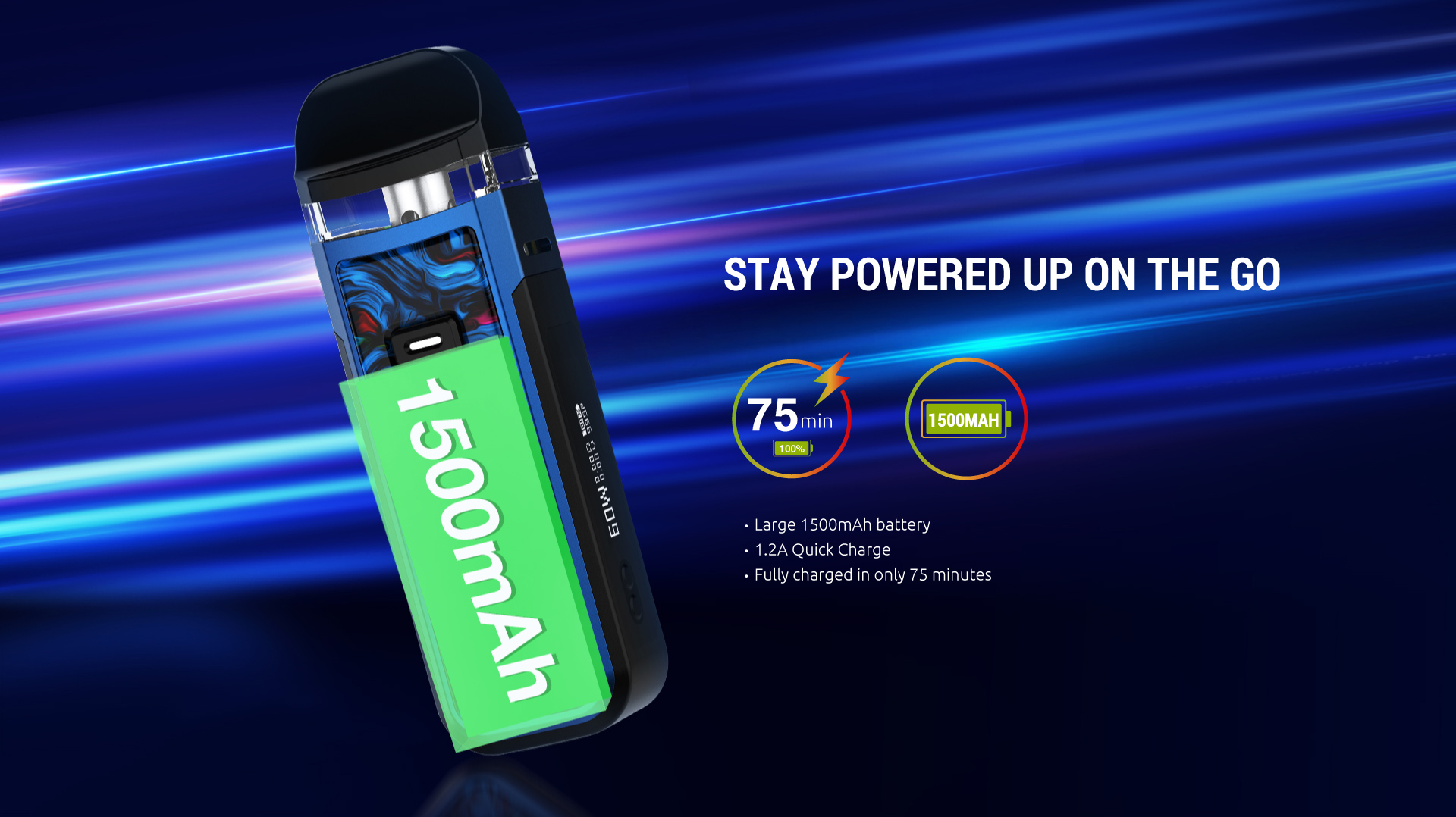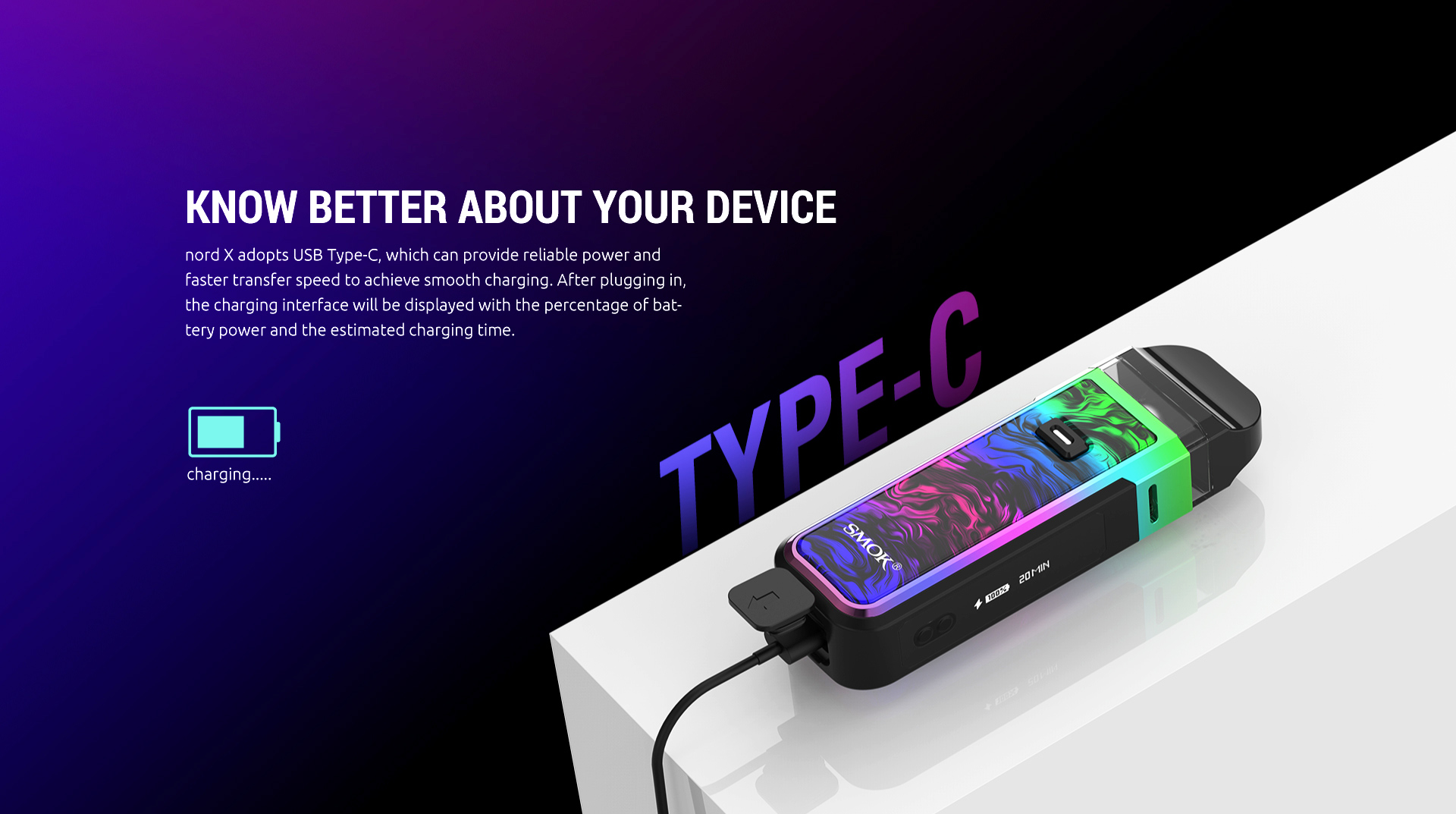 CAPACITY THAT GET NOTICED
With an unprecedented 6ml e-liquid capacity, the pod system can make a big difference.
It is designed with a transparent area through which you can clearly see the e-liquid level for better viewing the consumption of e-liquid.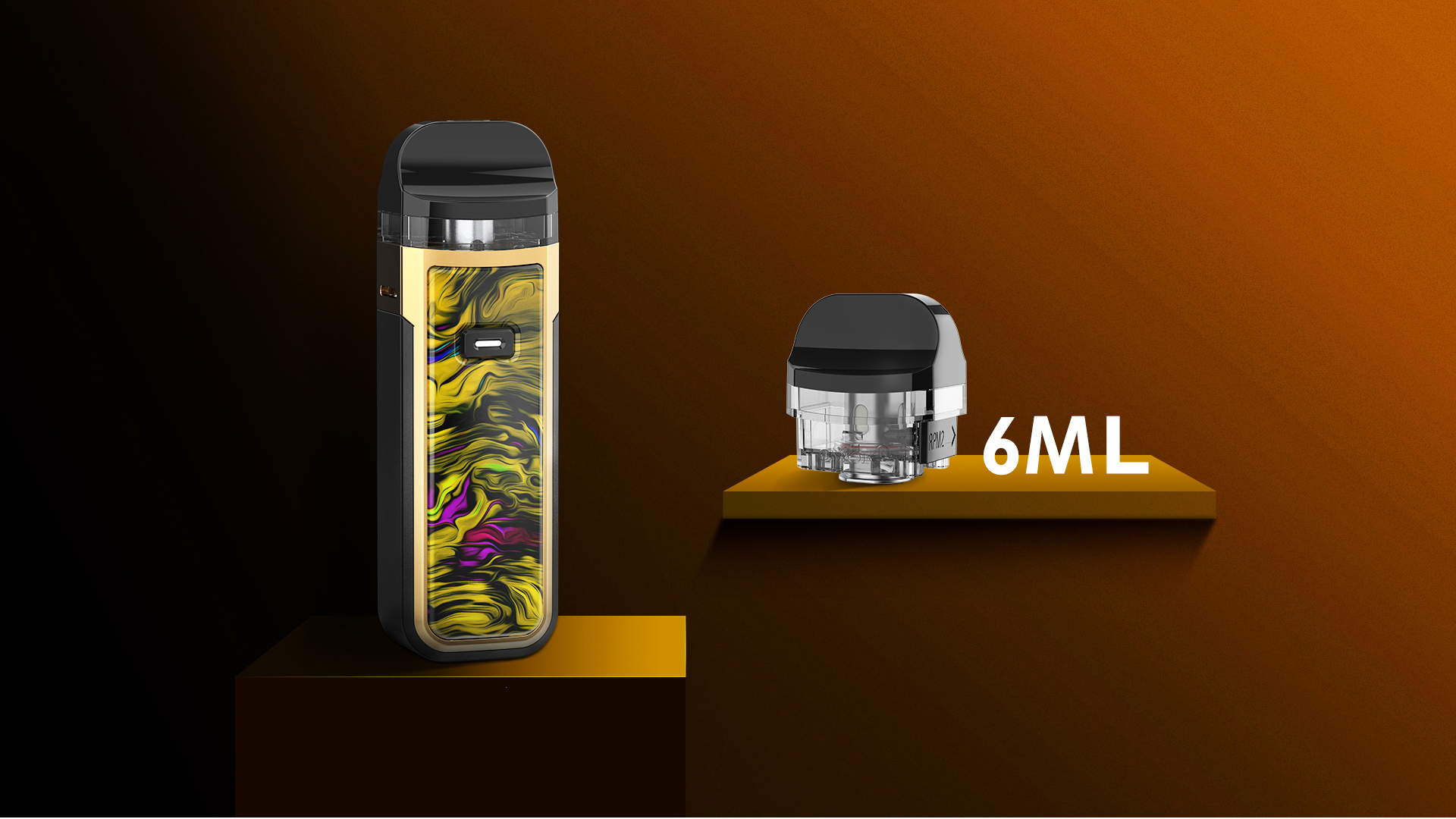 FREELY SWITCH BETWEEN DL & MTL VAPING STYLES, nord X comes with two pods: the nord X RPM 2 pod which is compatible with all RPM 2 coils and the nord X RPM pod that is suitable for all RPM coils.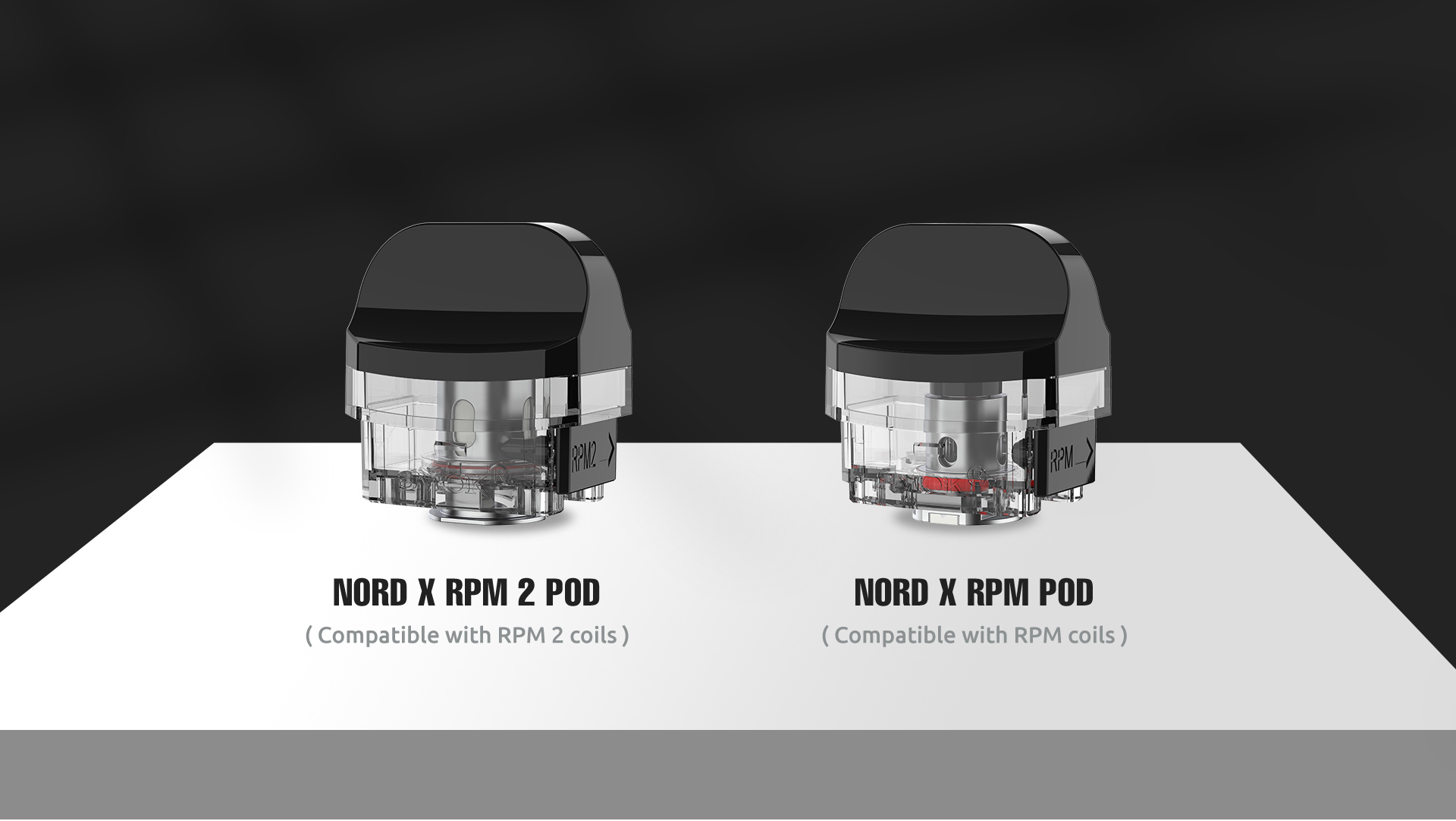 SAFETY IS ALWAYS OUR FIRST CONCERN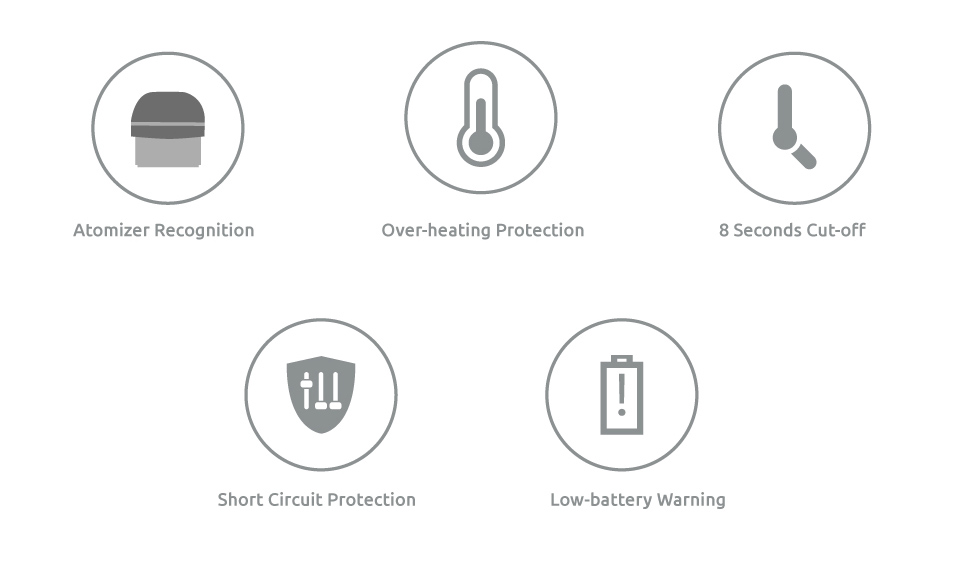 HOW TO FILL WITH E-LIQUID
Do not vape immediately after full filling the pod, and let the device stand for 2-3 minutes to get its cotton completely saturated.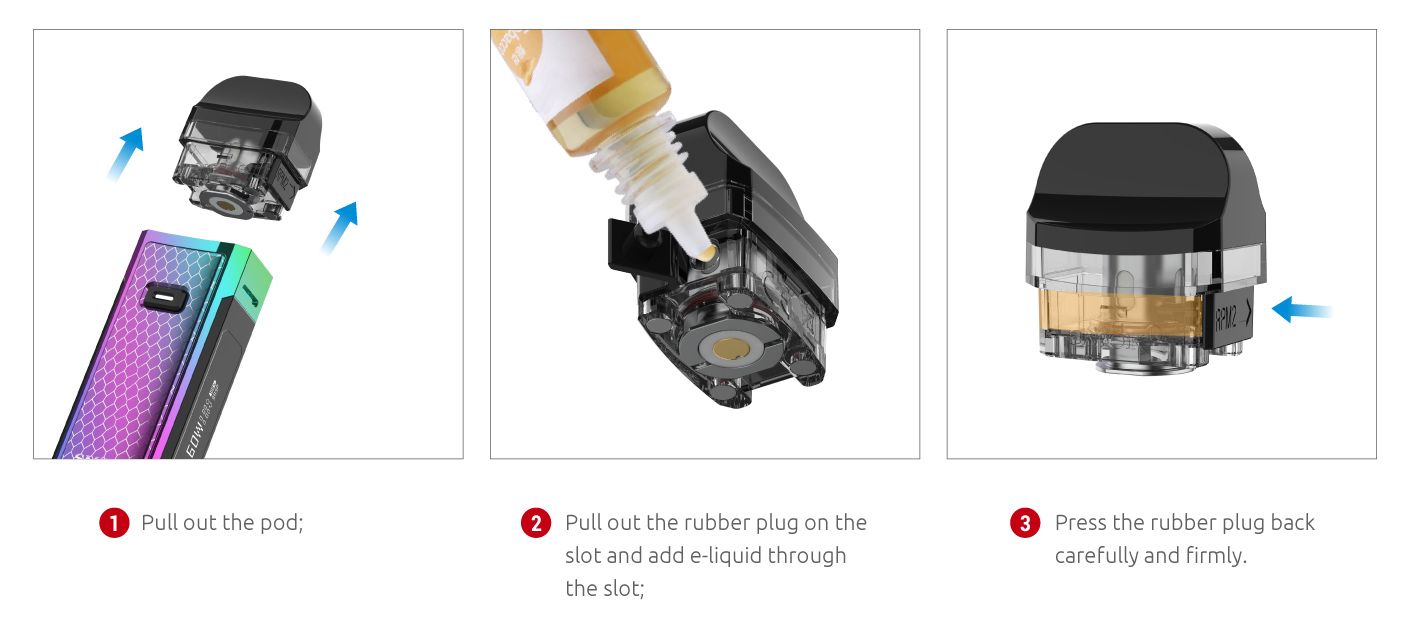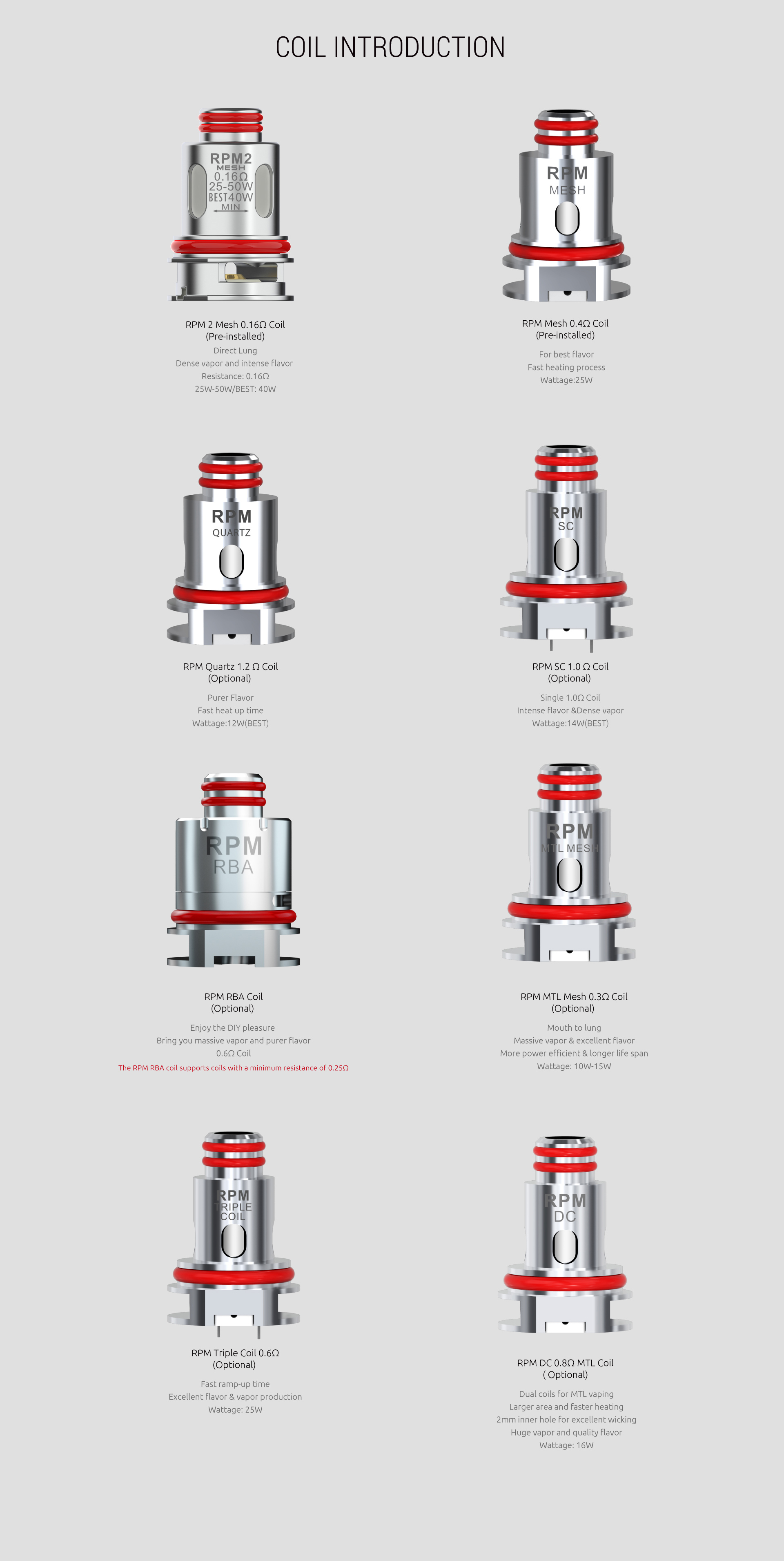 VooPoo presents the Vinci, a portable pod system with the GENE Chip producing 40W maximum wattage output. The Vinci is a simple device with features such as a quick charge battery, large color display, 1500mAh internal battery and a 5.5ml pod that pairs perfectly with salt nicotine. This device is a solid yet compact version of VooPoo's best selling vape mods.
---
---
The VooPoo Vinci offers a compact size perfect for any fan of pod style vapes; measuring a mere 77mm by 25mm by 27mm. Due to the sleek box like design this device features a three button design. Users can get a full readout of the device through a 0.96″ TFT Color Display. This colorful screen will display battery life, wattage output, puff count, seconds timer, current ohm level and voltage level. Draining this device's battery will be tough task, as the battery capacity is an outstanding 1500mAh integrated battery and features a micro USB with a quick charge function located on the bottom of the device. Meaning, users will get to enjoy a fully charged Vinci within an hour of charge time.
Moving forward, the VooPoo Vinci Pod fits flawlessly into the provided port, utilizing a magnetic connection. With the use of a wide proprietary drip tip the Vinci has a comfortable vaping experience for users overall. Refilling each Pod is a simple task, simply removing the mouth piece at the top of the pod and fill it up with any nic salt or freebase e-liquid. With a maximum juice capacity of 5.5 ml and multiple coil options users can really dial in their preferred style of vaping. Two of VooPoo's PnP coils are included in the packaging.
Packed inside the VooPoo Vinci is the reinvented GENE AI Chip which is in the forefront of vape technology. Featuring five integrated protections including; switch timeout protection, short circuit protection, overcharge protection, over-discharge protection, and output over-current protection. Not only does it protect users but keeps a two week log of vaping data that users may keep track of their usage. With all of these features packed inside the VooPoo Vinci it is sure to be the go to pod system for novice and experienced users alike. Creating a small and straight forward vape mod while keeping a clean look, this will quickly become a must have in any vape collection.
---
---
---
---
IPV3 Mini Auto-Squonk 30W Pod System ROCKS!
iPV otherwise known as Pioneer4You introduces the V3-Mini a 30W Portable Pod System packing a 1400mAh integrated battery and 3.5ml e-juice capacity. Included in the packaging is one Elf ADA Atomizer designed specifically for the V3-Mini. This proprietary disposable atomizer functions as a squonking RDA without the hassle of dripping or squonking. Utilizing a auto-squonk function could only be done with iPV's proprietary squonk motor. Powering this device is done by an integrated 1400mAh battery users may enjoy the V3-Mini Pod System throughout the day without the hassle of frequently charging.
The V3-Mini is regulated through a tried and true YiHi SX635J chipset which lends itself to easy operations and some unique features. The chipset uses a three button control interface and a single OLED display located directly below the firing button. Featuring a clean box mod style design the firing button is ergonomically positioned and controls the firing of the device and the lock/unlock functions. Directly below the OLED display is the up and down buttons used for adjusting the device power. At the base of the device directly in line with the other tactile buttons is a Micro USB port for quick charging allowing a longer time and less time charging. The replaceable pod located at the top of the device can be removed as simply as removing any threaded atomizer. This enables users to easily access and replace their atomizers when needed. Refilling each ADA Atomizer is a breeze by simply priming the coil with a few drops of e-liquid and filling a large 3.5ml replaceable container located at the bottom of the device. This replaceable pod can utilize both nic salt with a 1.0 ohm atomizer and freebase e-liquids with a 0.3 ohm atomizer.
"I can't remember the last time I opened a box and got genuinely excited by the design and functionality of a vape"
The V3-Mini retains a compact design with a clean and simple aesthetic where the mini atomizer is housed on the chassis. As with all V3-Mini devices, the solid color chassis, constructed from Zinc Alloy, is accented by a colorful textured insert and elegant iPV engraving. Whether users are enjoying salt nic e-liquid or a standard freebase nicotine e-juice the built in drip tip preforms flawlessly. The iPV V3-Mini is an extremely unique portable pod system that can be used for throughout the day, with the added advantage of an integrated 1400mAh battery and USB charging capabilities it is a pleasurable vaping experience.
PRE-ORDER TODAY
Watch Rip Trippers Review
---
New Drag 2 Is Selling Like Hot-Cakes!
Store owners can't keep them in stock!